Clean Ingredients = Clean Skin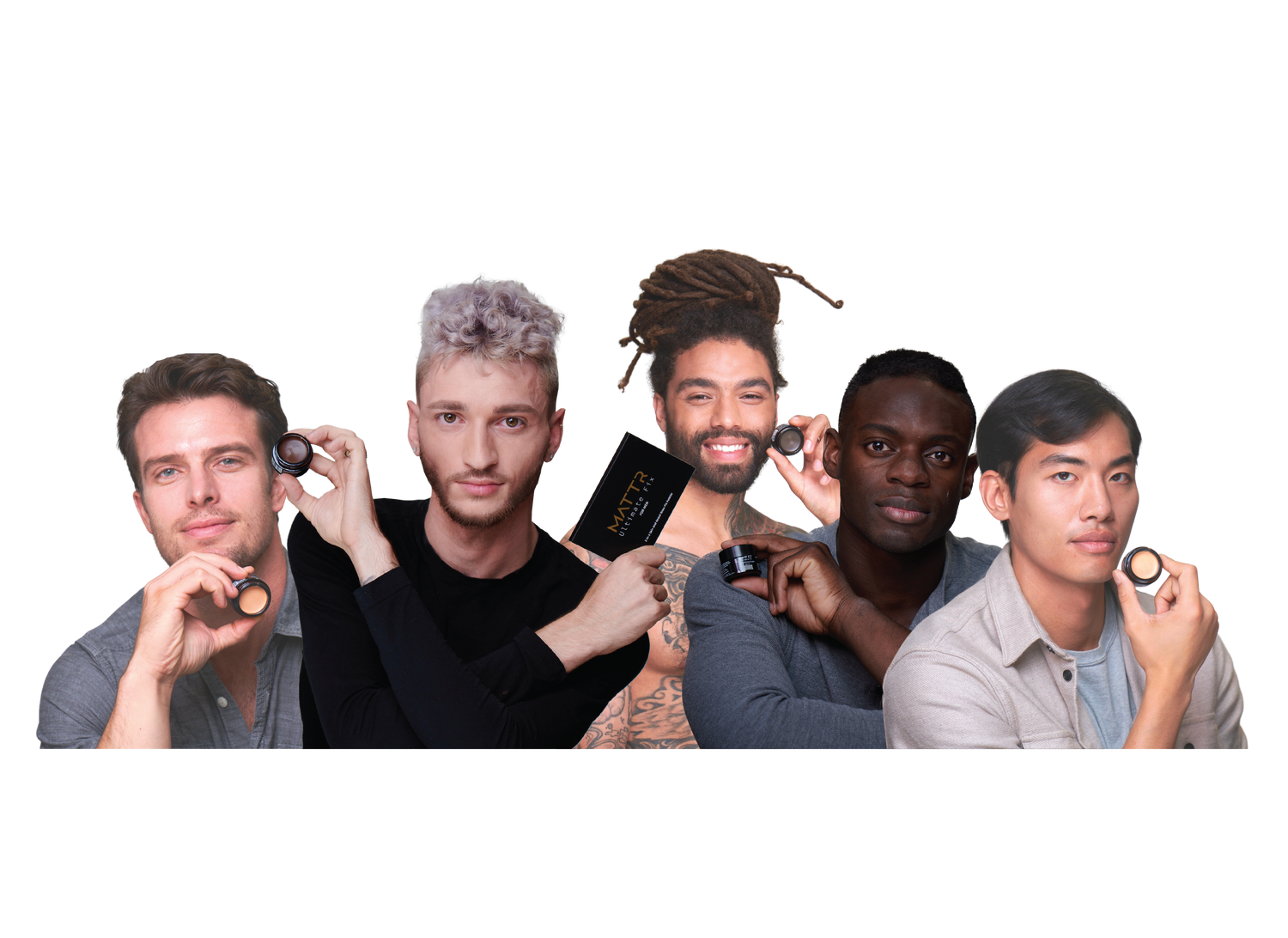 Everyone MATTRS.
We created MATTR because caring for your look benefits how you feel inside—creating confidence that naturally enhances one's appearance.
Join the countless men who love and use MATTR to experience it for yourself.
get started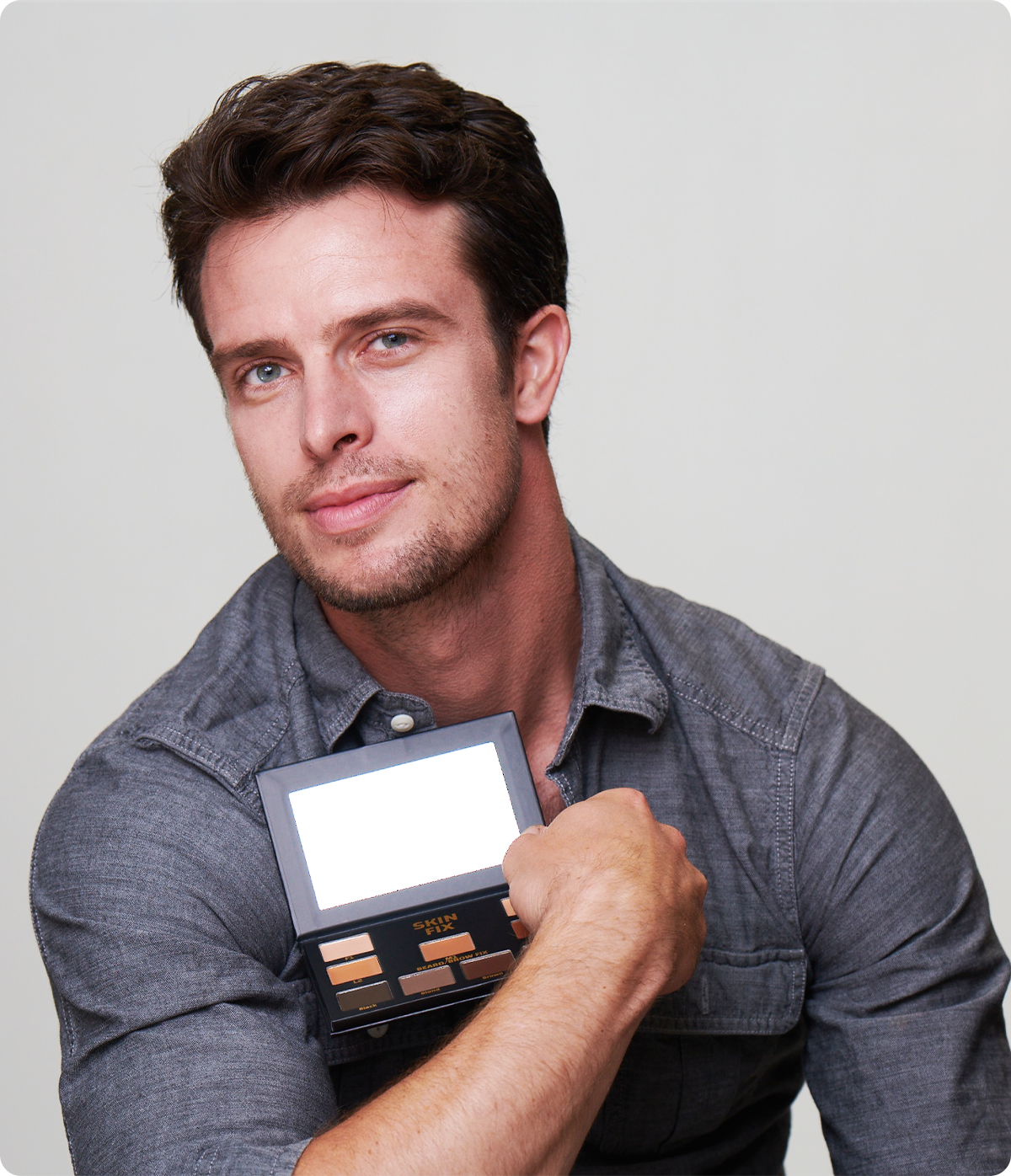 The Ultimate Fix Palette
No tools needed - Just use your fingers!
Perfect for On-The-Go touch ups for your face or beard.
Not sure of your shade? We put all of our shades in this palette to eliminate the guess work.
This one simple product is made for all skin types, complete with a travel mirror. 
ADD TO CART
Skin Fix
Instantly hide blemishes, even your skin tone, or cover dark circles.
All you need is this one natural looking concealer that blends to color away any skin imperfection. A little goes a long way.
Applies easily with just your finger wherever needed—or for all-over coverage.
add to cart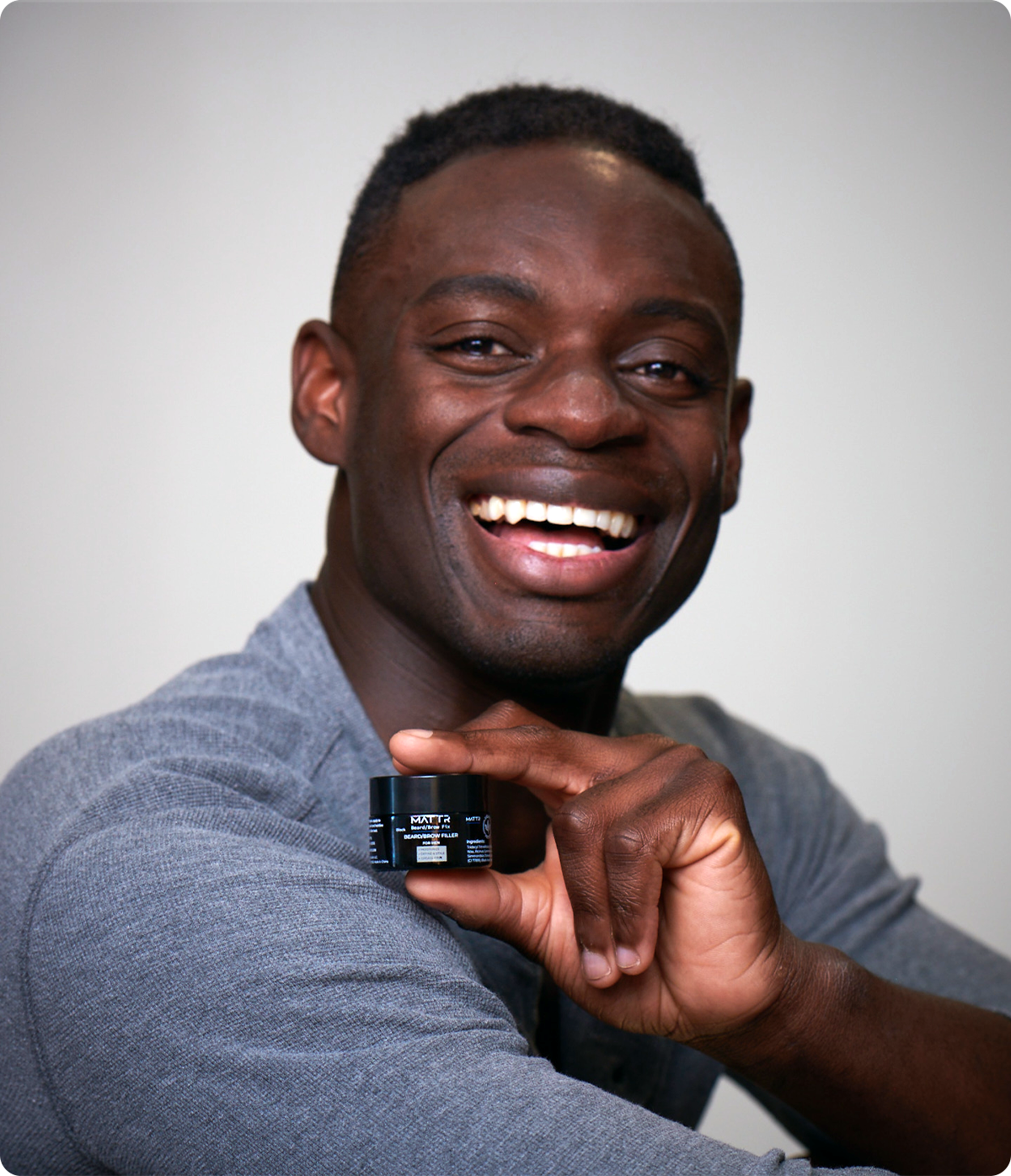 Beard/Brow Fix
The solution to patchy or uneven facial hair.
Simply apply to beard or brow to color, shape, and fill. Even out the color and volume of your beard, blend away grays, define side burns, or sharpen your hairline.
Apply with just your finger for a fuller, styled look.
add to cart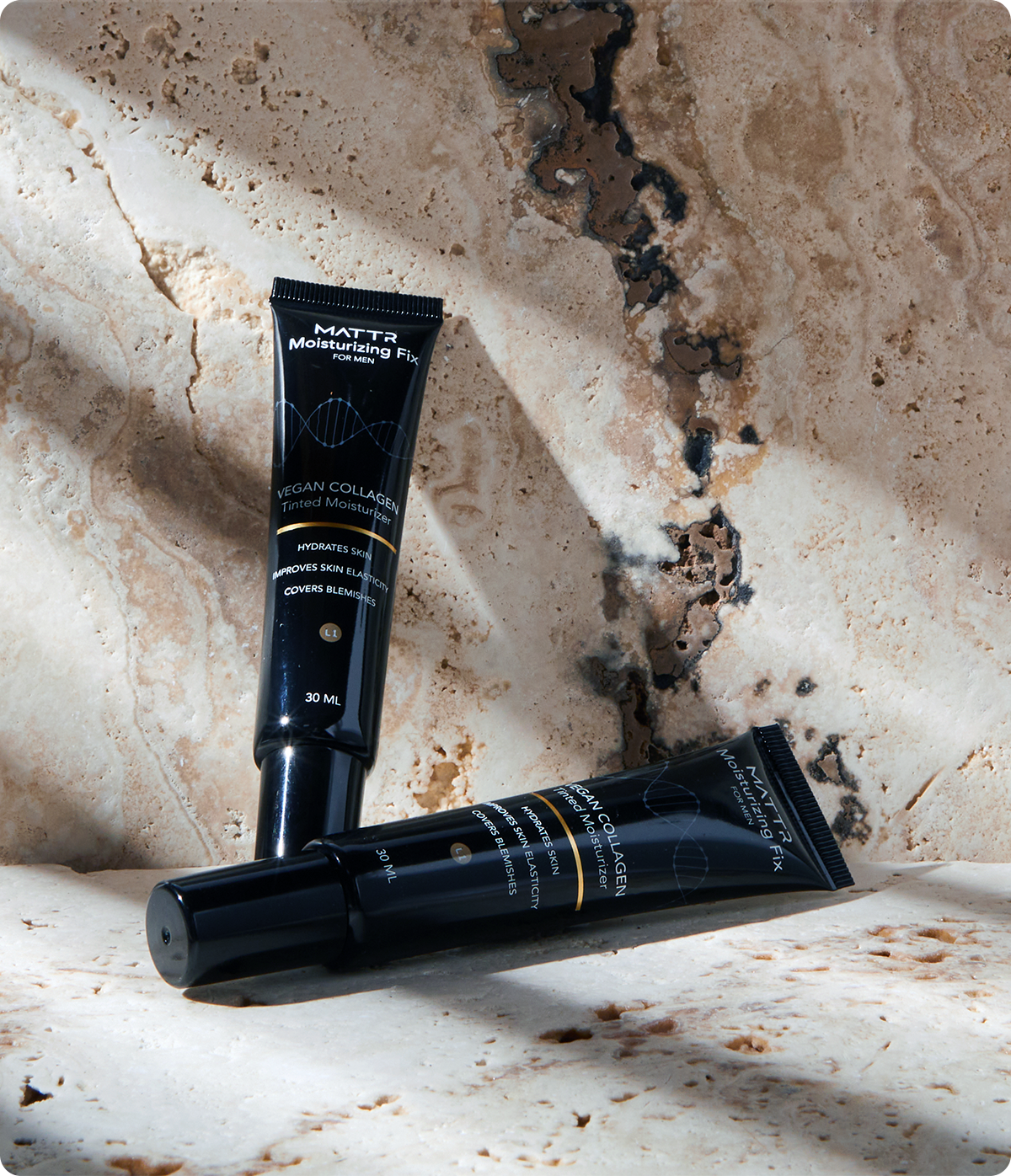 Vegan Collagen Moisturizing Fix
The world's first vegan collagen tinted moisturizer for men.
Applies without a trace, tinted to match your skin tone. This daytime vegan collagen moisturizer hydrates and rejuvenates your skin, improving skin elasticity while giving you a hint healthy of color. 
Made for all skin types—easily smooths on.
pre-order now!
Enhance Your Look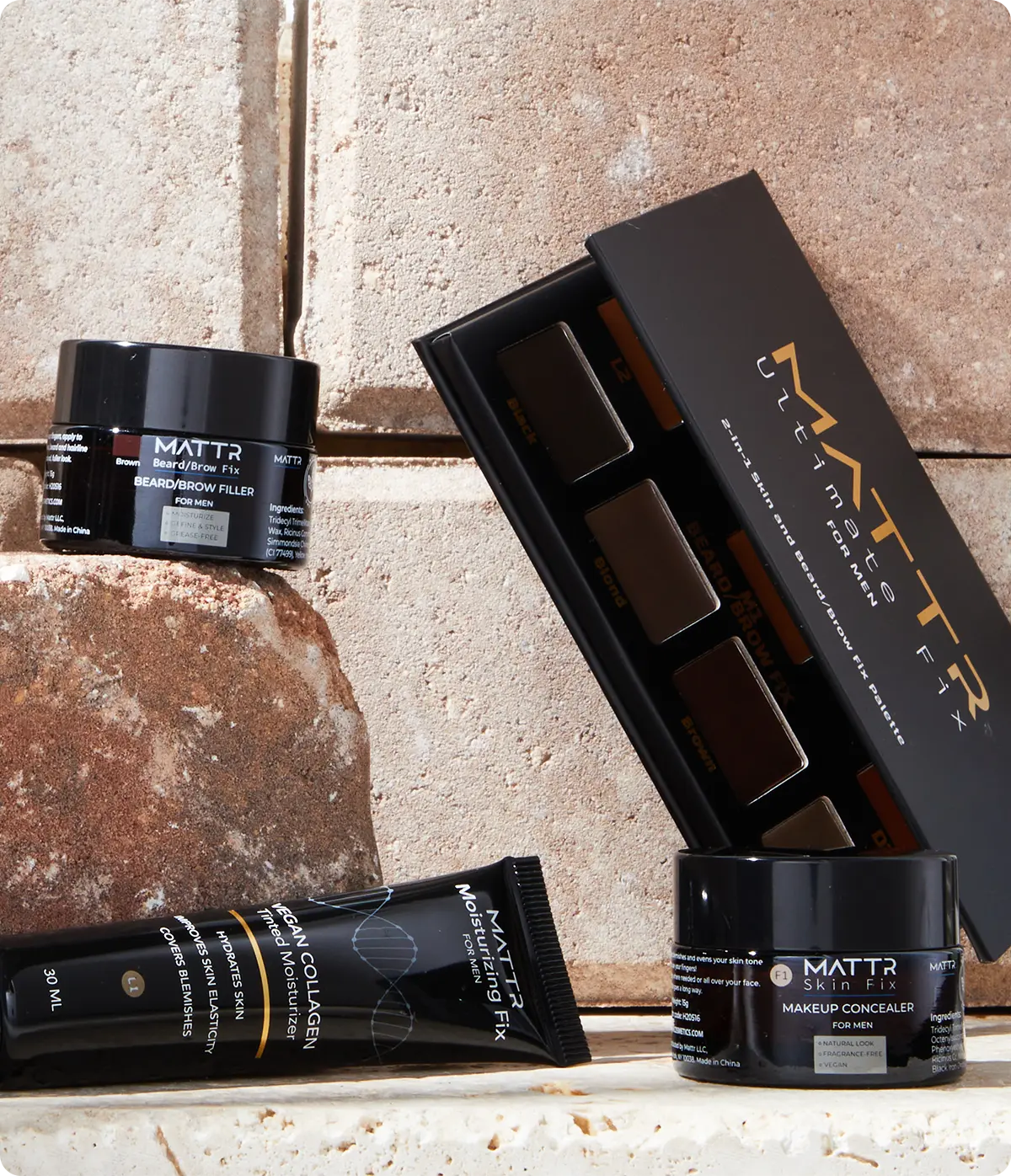 Quick view

Beard/Brow Fix

Regular price

From $24.90

Regular price

$34.90

Sale price

From $24.90
Quick view

Ultimate Fix Palette w/ Mirror

Regular price

$39.90

Sale price

$30.90
Quick view

Skin Fix

Regular price

$34.90

Sale price

$24.90
Quick view

Vegan Collagen Moisturizing Fix

Regular price

Sale price

$29.00
Before & After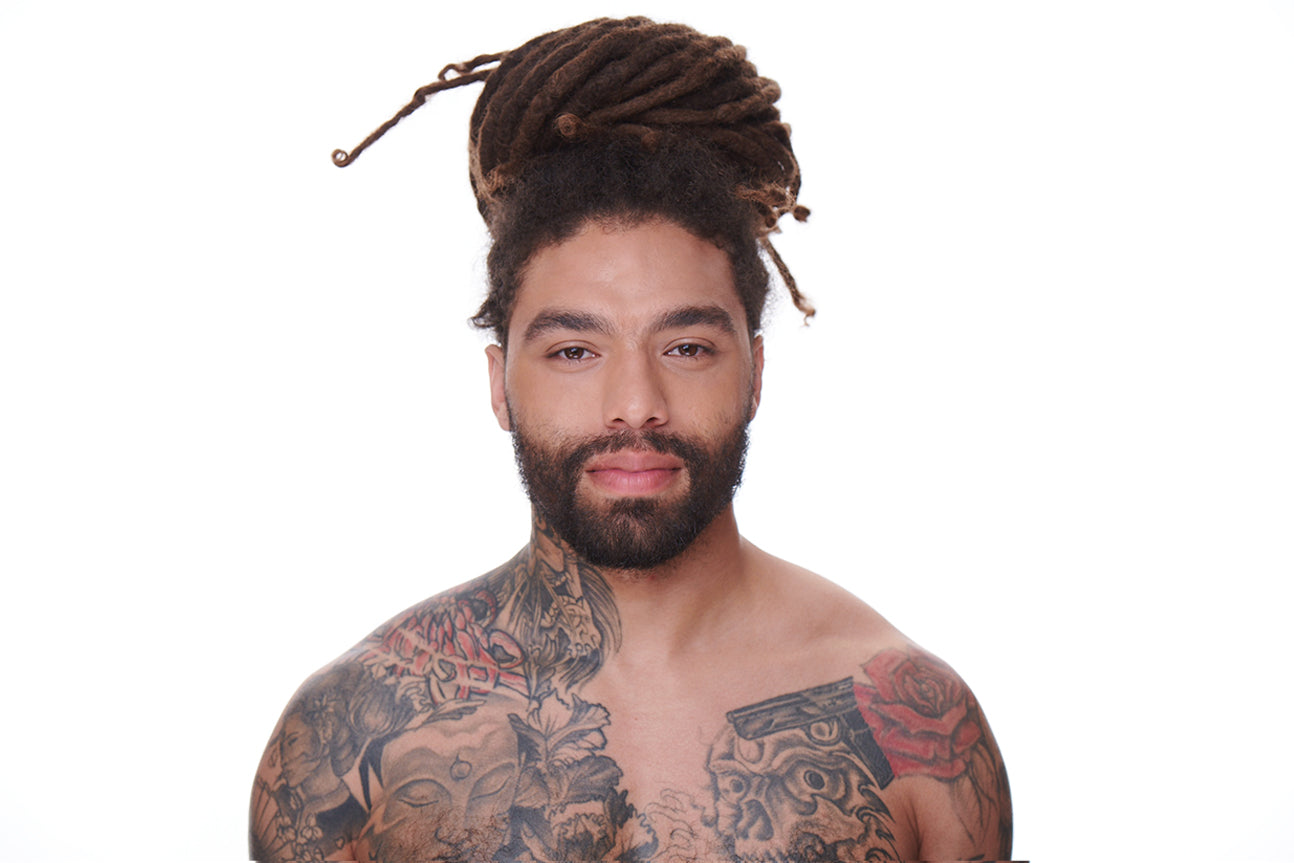 Our Beloved Customers




Perfect with different shades :) will buy again when ive run out

Rico
A really nice looking product that I have been using for a couple of weeks ow. Just about to place my next order as i'm very happy with Mattr's service.

CARLOS
This palette works nicely on my brows as well as my beard and the options in colors are perfect as I have a few different colors coming through my beard including grey.

Jose da Silva
I am very happy with this product. Thank you Mattr

Sarah M.
I really like this palette. I am new to makeup, so I appreciate a product that is pretty easy to use. I am very happy with this purchase and feel that for the price it was well worth it.

Rraoul